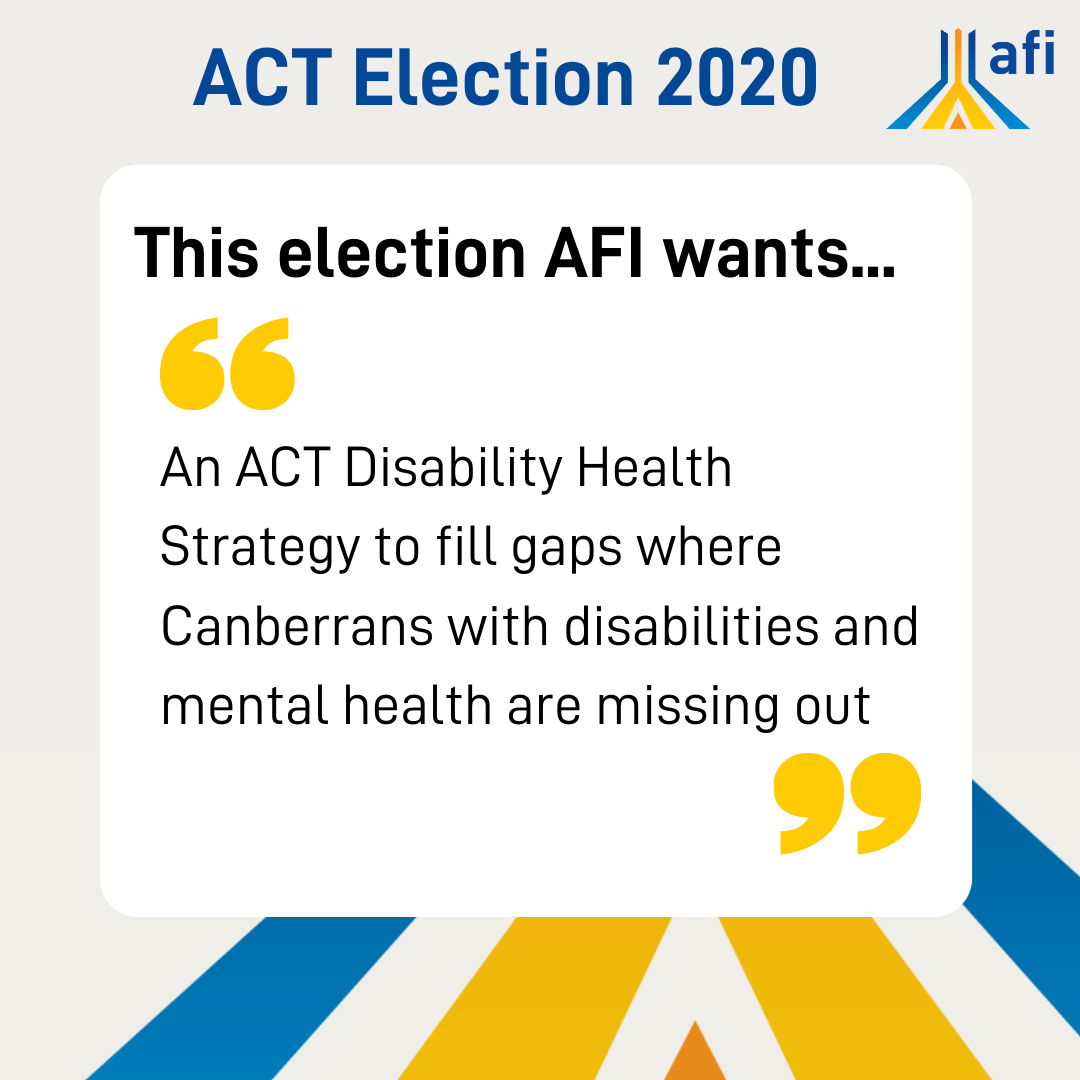 People with disabilities deserve the highest standard to health. Under Article 25 of the CRPD, AFI remains concerned about the adequate access to information, accessible health services and crisis and early intervention support for people with disabilities in ACT hospital and health settings.
What can the ACT Government Deliver?
Implement a Disability Health Strategy to follow the ACT implementation of the national Management and Operational Plan for People with Disability post-COVID.
ACT Government to establish a Disability Liaison role as a model of care (Provider of Last Resort) under ACT Health. This will close the gap between health and the NDIS to ensure people with disabilities and mental health are properly and adequately resourced so that they are not left without crisis intervention support.
Invest in initiatives that will build the capacity of advocacy organisations like AFI to deliver individual advocacy, with increasing clientele with dual disability and mental health.
Commit to funding early intervention structures to assist and enable parents with disabilities to develop parenting skills. In addition, fund support provisions for parents with disabilities to access parenting services that are accessible, fair, and inclusive.
Ensure the National Mental Health and Suicide Prevention Plan implementation to the ACT includes targeted measures for persons with disabilities.
Improve access to health care information dissemination for people with disabilities, making independent decisions of their health care choices.