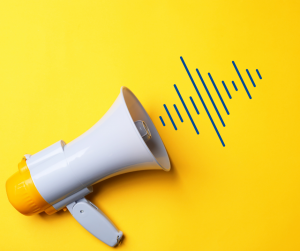 New figures released from the ABS Census this week reveal the full extent of chronic disease, illness and disability across Australia and the ACT for the first time and are a call to action for government at all levels says Advocacy for Inclusion – a peak disability body.
According to AFI Head of Policy Craig Wallace 'this week's Census includes new figures on the extent of chronic illness and disability for the first time and shows at least 177,302 Canberrans experience some illness or condition while 20,782 need help with core activities.
'2021 was the first-time people were asked to indicate if they had a chronic illness or condition even if they didn't currently require specialist disability care. Just over 10 million Australians said they had a chronic illness while nearly 1.5 million had a disability requiring daily assistance. Census also showed many people with health issues scraped by on incomes below $400 per week.
'These need to be viewed alongside last week's statement from OzSage which says we could be looking at over 1 million people with long COVID risking pressure on already stretched health, rehabilitation and disability services.
'These big numbers provide a truer picture of the number of people who need health system access, rehabilitation, inclusive education, barrier free environments, decent income support and good services as well as protections from further disease and illness to stay well.
"They should prompt actions by all governments, but especially States and Territories, to ensure that health protections, supports, systems and safety nets are able to respond to the often-overlapping needs of a large population of Australians with health conditions and disability:
Steps to prioritise and fund 'non NDIS' actions through the coming ACT Disability Strategy – including more accessible housing, better health access, diversions from corrections and barrier free access to transport and the public realm;
Protections against COVID disease and disability recommended by OzSage – vaccines plus safe indoor air, masks, testing and tracing, and widespread access to anti-virals;
Improvements to NDIS to ensure it delivers supports to people who need specialist assistance in ways that are timely, effective and sufficient; and
Improvements to income support, including an increase in Disability Support Pension to ensure that the safety net is available and sufficient for people with disability who need it.
"Our 2022 Budget submission calls for these actions and investments", Mr Wallace concluded.
Media contacts: Craig Wallace, Head of Policy on 0477 200 755