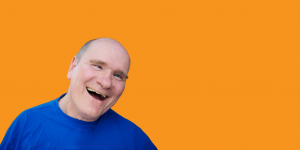 We all have a right to exercise decision-making power, but some people with disabilities face barriers. In this course, we will explore how you can support a person as they negotiate those barriers, strengthen their decision-making power, and claim their independence.
In this workshop, we will cover:
What is decision Making
Why supported decision making is important
The skills required to support self-advocacy and decision making
Decision making is a fundamental freedom. When we make decisions and choices, we are expressing personalities, our beliefs, our political views, who we are as individuals. These decisions also reflect our goals and wishes.
Self-determination is about having the freedom around making your own life choices, having the control to be able to do that.