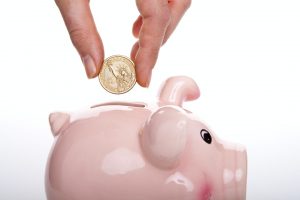 A peak body for people with disabilities in the ACT said last night's Federal Budget had delivered welcome news on NDIS appeals and money for social housing but missed the opportunity to address the cost of living issues for people on income support, including the Disability Support Pension. 
Head of Policy Craig Wallace said: "We welcome funding for housing set to produce up to 50,000 new social and affordable homes, and we hope it is focussed on accessible and affordable housing. Our white paper on housing last week revealed that a Disability Support Pension recipient could not afford any of the 1,354 private rentals advertised for rent in the ACT and Queanbeyan in March 2022. Canberra's median rents ($650 per week) are more than the rate of DSP ($450-500 a week). People with disability face a critical shortage of affordability and built form.
"We welcome funding to improve the National Disability Insurance Scheme (NDIS) – better operational funding for the Scheme, support for people and families trapped in costly NDIS appeals, the NDIS review, and a dispute resolution pathway. We also welcomed funding to reduce the co-payment for medicines under Pharmaceutical Benefits Scheme (PBS). In addition, there is some money for disability services reform, advocacy, health, COVID assistance, training, access, and disability sport. Employment services money has also been rolled over.
"We are disappointed not to see some support for people with disability on DSP and Jobseeker facing a cost-of-living crunch in our city. Our recent analysis showed that people were more than $824 per fortnight in the red trying to survive on DSP after accounting for private rental costs, groceries, transport, utilities and a cost of disability premium. We hope the Albanese Government moves towards a cost of disability and illness allowance across its first term.
AFI also urges a critical and informed approach to discussions about NDIS costs which featured prominently in last night's Budget commentary. "The reality is these numbers and forecasts do not replicate the experience of people with disability on the ground, and it is people with disability who face a Budget blow out through meagre income support and high costs of living.
"We need the NDIS review to look carefully at critical factors driving costs, including broken markets, overcharging, a lack of staff capacity within the NDIA, the overuse of consultants and diminishing returns from costly appeals processes. Australians support fair and decent disability supports and want a sustainable NDIS that is well managed and properly funded.
"Going forward, we will also be looking for the Albanese Govt to deliver funding to implement coming recommendations from the Royal Commission into Violence, Abuse, Neglect and Exploitation of People with Disability," Mr Wallace concluded.
A summary of Budget highlights is in Attachment A.
Contacts: Craig Wallace, Head of Policy AFI, on 0477 200 755
Attachment A.
What's in the Federal Budget for people with disabilities?
NDIS
$385.0 million in 2023–24 in additional funding to the National Disability Insurance Agency (NDIA) for operational funding to support National Disability Insurance Scheme (NDIS) participants.

Government has promised to employ 380 NDIS additional permanent frontline staff to improve frontline delivery with determination of authority as well as a dedicated review board.

$21.2 million over 3 years from 2022–23 for NDIS Appeals providers to support people with disability and their families with the Administrative Appeals Tribunal (AAT) appeals process
$18.1 million over two years from 2022–23 to review NDIS design, operations and sustainability (this is the NDIS review)
$12.4 million in 2022–23 to introduce an expert review pathway to resolve disputes arising from NDIA decisions, reduce the number of appeals to the AAT, and provide better and earlier outcomes for NDIS participants
$0.6 million in 2022–23 to expand residential accommodation for people with disability at Jindelara Cottage in Ulladulla, New South Wales.
The Government will provide $126.3 million over 4 years from 2022–23 to establish a cross-agency Fraud Fusion Taskforce to address fraud and serious non-compliance in the National Disability Insurance Scheme (NDIS)
Funding for an additional 380 staff for the NDIA to improve front-line service delivery
Housing
A Housing affordability package will create around 50,000 new affordable and social housing dwellings and may create further affordable homes subject to partnership arrangements through a new housing accord with the States/Territories and Super Funds. It is unclear how tightly this will be focussed on accessible housing and we will be interrogating this as we go forward. This includes:

30,000 from the Housing Affordability Fund including 20,000 social and 10,000 affordable homes

While a new accord with the States/Territories and super fund investors will produce an additional 10,000 affordable (Cth) and, if matched by states/territory, additional 10,000
Disability Services Reform
$19.4 million has been allocated to support consultation on modernising the Disability Services Act 1986, with a promise to put people with disability and their views at the centre of policy design.
Advocacy
$11.2 million over 4 years from 2022–23 to increase existing support for disability systemic advocacy
Employment and Education
The Government will provide $19.4 million over 4 years from 2022–23 to extend the Disability Employment Services program for two years to 30 June 2025. (Note this is not new money)
$485.5m will be provided to universities to fund an additional 20,000 university places for students from underrepresented and low socioeconomic backgrounds will help offset barriers for students with disability and other disadvantaged groups
480,000 fee free spots in vocational education and training, targeted to priority groups, including people with disability, First Nations people and jobseekers
Health
$787.1 million over 4 years to reduce the general patient co-payment for treatments on the Pharmaceutical Benefits Scheme from $42.50 to $30 per script.
The Government has committed $23.9 million over four years for the National Centre of Excellence on intellectual disability and health
Community Services
$560 million for indexation for community services, including some disability services, is welcome
COVID
The Government will provide a further $29.5 million for the new High Risk Settings Pandemic Payment from 15 October 2022 to provide targeted financial support, on the same basis as the PLDP, for workers in aged care, disability care, aboriginal healthcare and hospital care sectors involving frequent close contact with those in care.
Small amounts for COVID protections in aged care, PCR testing, telehealth and PPE for high risk settings plus distribution of RATS
Additional funding for PPE which will be supplied across residential aged care, disability sector, GP's etc
$314.0 million for the distribution of fourth vaccine doses in primary care settings, pharmacies, state-based clinical sites, aged and disability care facilities, and First Nations communities
Misc.
$10.3 million over 4 years from 2022–23 for the national expansion of the Sport4All pilot. The expansion will provide people with disability with the opportunity to participate in club and school sports with a focus on First Nations people living with disability
$32.2 million over 4 years from 2022–23 to improve disability access in the community by contributing one-third of the funding required to build up to 400 new 'Changing Places' toilets for people with high support needs
$5.3 million for the National Autism Strategy