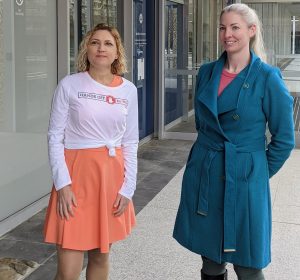 While we are pleased that these controversial and flawed reforms have not received further support today, the lack of a clear pathway forward at this stage provides little clarity or security for people with disability in the context of continuing legislative reform.
Even without receiving legislative backing, our community has already been impacted by controversial changes which have pushed ahead, including independent assessment contracts being awarded. Independent assessments, in the form rejected today, are just one component of a suite of concerning changes which have been indicated in discussions of NDIS reforms.
Advocacy for Inclusion CEO, Nicolas Lawler, says "We now need to have a clear and transparent conversation about the future direction of the NDIS."
"We appreciate the Minsters' acknowledgement of the Independent Advisory Council's report, however we caution against relying solely on the self-described 'constrained' IAC report to guide the pathway forward for the NDIS."
Mr Lawler continues "Now more than ever, we must urge our representatives to commit to ensuring that the voices and experiences of people with disability inform all future NDIS initiatives and direction. People with disabilities cannot be left out of the conversation and ignored. To be effective and appropriate, changes to the NDIS must be co-designed with people with disability."
"We highlight the 2nd recommendation of the IAC report, to make draft legislation public 'to enable the disability community to meaningfully provide feedback and enhance transparency by making reform priorities explicit.' We are concerned that this recommendation has not been explicitly mentioned in Minister Reynold's key outcomes as outlined today. We look forward to the release of the formal Communique from today's meeting, and any further insight it may provide."
"The NDIA faces a significant challenge in restoring trust and good faith in the community, which will be made more difficult by continuing to progress changes without improving their consultation and co-design practices with people with disability."
"To progress we must clarify and agree on the future aims and direction of the NDIS. We must safeguard what works well and work together to find effective solutions to challenges and improve experiences for all NDIS participants."
Advocacy for Inclusion wishes to thank the Disability Ministers who today stood with us and the people they represent and did not provide support for the proposed reforms. We particularly thank ACT Minister Emma Davidson, who has continuously called for co-design and maintaining choice and control within the NDIS.
Additionally, we thank all people with disabilities, their families and supporters who contacted their representatives and showed support against the reforms. We are a strong community which will continue to work together, support and protect each other and we will continue to make our voices heard.