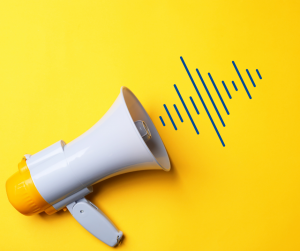 8 July 2021
NDIS Interim Evaluation Report Release
Less than 48 hours before a scheduled meeting to ask State and Territory Disability Ministers to provide 'in-principle agreement' to National Disability Insurance Scheme reform, the National Disability Insurance Agency has released an Interim Evaluation Report of the second Independent Assessment pilot.
Disappointingly (though unsurprisingly), despite the significant concerns raised by people with disabilities, representative organisations, allied health professionals and within the evidence still being presented to the Joint Standing Committee Inquiry into Independent Assessments (which has not yet completed), the NDIA has again neglected to provide convincing evidence of the effectiveness of the assessment tools trialled to consistently and accurately reflect functional capacity. The Interim Evaluation Report simply states '[t]he NDIA will commence evaluation of the assessment tools in the near future.'[1] This is considerably disappointing given that the evaluation highlights, as 'an area of concern'[2], the fact that over a third of survey respondents 'rated their [independent assessment] results as a poor or fair reflection of functional capacity' (as opposed to good, very good or excellent)[3]. Additionally, 21% of 238 feedback comments received mentioned 'the low accuracy of their reports'[4]. As with the first pilot evaluation, this second evaluation also provides no insight into the impact independent assessment results would have on NDIS funding or access to supports.
Given that Minister for the National Disability Insurance Scheme, Linda Reynolds, had stated earlier this year that the purpose of the continued second pilot was to understand what is working and what needs to be improved, the lack of evaluation of this essential component of the assessment model is a troubling omission.
The Interim Evaluation Report was released last night, along with the NDIA's interim response to recommendations by the Independent Advisory Council, in which the NDIA states '[w]e agree that independent assessments should not proceed in the form used in the second pilot'[5]. While that may seem comforting to some after reading the Interim Evaluation Report, it unfortunately does not provide any insight into what form independent assessments may appear in under the reforms the NDIS Minister seems intent on pushing ahead with.
NDIA CEO Martin Hoffman has announced that '[b]oth the evaluation report and Council's advice have recommendations that the Agency will incorporate into an improved independent assessment proposal'.[6] The IAC has recommended that 'both the independent assessments and the Personalised Budget Tool are co-designed with Council and representatives of Disability Support Organisation to be simpler, fairer, more respectful and safer for participants'[7] and that the NDIS Minister make the draft legislation reform public 'for a minimum of 8 weeks to enable the disability community to meaningfully provide feedback and enhance transparency by making reform priorities explicit.'[8]
Neither of which can occur before tomorrow, when State and Territory Disability Ministers will be asked to provide 'in-principle agreement' to NDIS reform. At this stage it seems it would be impossible for the State and Territory Disability Ministers to provide support to the reform based on a fully informed decision made in the best interest of the people they represent, as opposed to resorting to blind trust in Minister Reynold's word and vague statements of future action by the NDIA.
While the evaluation provides some insight into what does not work well, the failings of the proposed independent assessment model had already been, and continue to be, raised by people with disability, organisation representatives, supporters, health professionals and experts.
Advocacy for Inclusion, CEO Nicolas Lawler says "We again call on the Minister to halt reforms and truly engage with people with disability. We would be deeply concerned to discover that the NDIS has been allowed to reach such a point that the Minister cannot take the time to pause reforms and do as so many continue to call for and begin co-designing effective solutions with people with disabilities."
---
[1] National Disability Insurance Agency Interim Evaluation Report Independent Assessment Pilot 2
July 2021, p 53.
[2] Ibid.
[3] Ibid, p 26.
[4] Ibid.
[5] National Disability Insurance Agency Consultation about Scheme reform <https://www.ndis.gov.au/about-us/improving-ndis/consultation-and-engagement/consultation-about-scheme-reform#responding> [accessed 7 July 2021].
[6] CEO Martin Hoffman in Letter from the CEO – Independent Assessment Second Pilot – Interim Evaluation Report via < https://www.ndis.gov.au/community/research-and-evaluation/interim-evaluation-independent-assessment-pilot> [accessed 7 July 2021].
[7] Independent Advisory Council to the NDIS Strengthening Scheme Reforms to Access and Planning July 2021, p 8.
[8] Ibid.