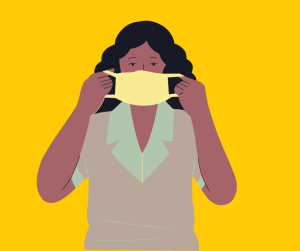 A peak disability advocacy body in the ACT has warned tomorrow's ending of isolation requirements heralds a new period of isolation, fear and uncertainty for people with disability and has called for Governments to listen and respond to community concerns.   
AFI (Advocacy for Inclusion) CEO Nicolas Lawler noted that "AFI joins public health leaders and the disability community in questioning the current approach to 'living with COVID' and is deeply troubled by the decision to end mandatory isolation while the virus continues to circulate in the community. Although the winter wave is passing, COVID isn't over for people with disability. 
'The pandemic continues to impact all of us and especially Australians with disability. 'Endemic' COVID is being experienced as a treadmill of reinfections, including among the vaccinated, and there is growing and troubling evidence about the health consequences of long COVID.  
'We support the position of OzSage which aims for elimination of uncontrolled transmission with layered, whole of society protections addressing safe indoor air, respiratory protection and optimal vaccination – a vaccine-PLUS strategy
AFI Head of Policy Craig Wallace said "Governments have asked people with disability and immune-compromised people to take personal responsibility for our own health care during the pandemic. This requires Governments to reciprocate with actions, policies and modes of delivery that enable people to minimise their risks and address the isolation caused. There are urgent priorities for Governments to ensure that people with disabilities are supported, protected and treated with fairness and decency in pandemic circumstances.
"Reponses must centre disabled people in the pandemic– supports should be developed and provided based on the reality of the pandemic as it is experienced and responded to by disabled people – not how governments would like people to respond as they urge the community to live with COVID.
'National Cabinet should acknowledge that the COVID-19 pandemic continues to threaten the lives, health, social interactions and enjoyment of social, civil and political rights of people with disability.
'There should be a program of work involving disability ministers and health ministers with COVID-safe health services, Inreach services and a COVID-19 Inclusion Guarantee so that people who are shielding from the pandemic can take steps to minimise their risk and access essential health care, goods and services and supports needed to carry on', Mr Wallace concluded.
Media contacts: Nicolas Lawler 0439 431 814 and Craig Wallace on 0477 200 755