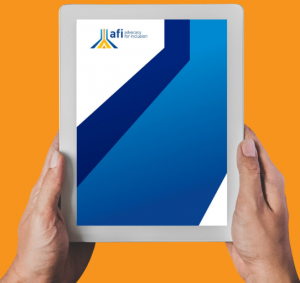 Governments have been accused of leaving Canberrans without supports, healthcare and information as the COVID19 pandemic worsens. This follows a decision to withdraw access to extended funded telehealth consultations and free supplies of Rapid Antigen Tests on top of piecemeal messaging about the current COVID surge.
According to Head of Policy Craig Wallace "AFI joins disability, health professional bodies and the Council on the Ageing ACT in calling for an urgent reinstatement of Medicare rebates for long telephone consultations after the Federal Government removed them on 1 July.
"Access to telehealth has proved to be a lifeline for people with disability avoiding travel and contact during the pandemic. Longer consultations have served people needing more time with their doctors to manage complex overlapping conditions and impairment. Medicare rebates have made this more affordable to people with disability who are more likely to be locked out of the labour market and in poverty.
"Remote extended GP consultations were a good idea for people with disability before COVID. Work in the ACT on access to healthcare published in 2019 found that rushed GP consults in a declining number of bulk billing clinics was a key contributor to poor health outcomes. People with disability also struggled to get to face to face appointments due to transport barriers. COVID now means that people need extended appointments to manage their health, including when seeking new antiviral treatments after being diagnosed.
"This comes on top of the decision by the Federal Government not to extend free rapid antigen tests (RATS) for concession card holders beyond 31 July. This effects 42,331 Canberrans who hold concessions including 8,650 people on the Disability Support Pension plus people with disability scraping by on other payments such as Jobseeker"
"Withdrawing free RATS is untimely and unwise given the Government's decision to end pandemic leave payments for those needing to isolate as COVID numbers surge. Free and widely available RATS are vital so people with disability can test care workers and other people coming into their homes. We should be expanding access to RATS right now. We have written to the Federal Minister for Health and Aged Care, Mark Butler MP seeking the reinstatement of these free tests and about access to telehealth." Mr Wallace said.
AFI has also criticised the lack of clear, consistent and urgent public information for people with disability as the pandemic surges due to two new highly infectious sub variants. This week authorities warned the BA4 and BA5 wave could see daily infections rise to 3000 people every day.
"While we welcome acknowledgement this week of the importance of masks and working from home in comments by the ACT's Chief Health Officer, information about COVID seems to be piecemeal rather than a loud and clear call to action.
"AFI is starting to see requests for advocacy help from Canberrans with disability being refused the right to work or study from home. This moment calls for direct messages to employers and others about their obligations to ensure people with disability are able to be safe from COVID. This needs to be coupled with simple, accessible and widely broadcast announcements about the things people need to do to keep safe during this surge", Mr Wallace concluded.
AFI will be issuing a detailed policy statement in the coming days calling for a renewed and improved plan of action for people with disability in the pandemic.
Media contacts: Craig Wallace on 0477 200 755