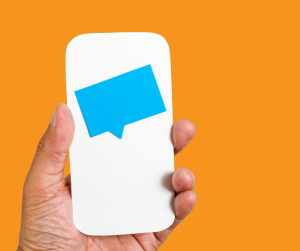 A new edition of the Canberra Disability Review, written and published by people with disability, offers sobering, candid but sometimes surprising reflections on a difficult year for Canberrans with a disability while looking forward to 2023.
The review continues its focus on the ongoing impact that Covid is having on the lives of people with disability throughout Australia. Cover art, by Victorian artist Larissa Macfarlane, powerfully conveys what she describes as "my daily struggle in an ableist society during covid times.". The review includes coverage of the physical and online Covid Vigil
Looking forward leaders in the disability community share their hopes for 2023. These include Rosemary Kayess, Chairperson of the UN Committee on the Rights of People with Disability, Ben Gauntlett the Federal Disability Discrimination Commissioner, our former CEO and founder of the Disability Leadership Institute Christina Ryan, C Moore the Health Literacy Officer at Health Care Consumer Association, the ACT Disability Ministers Emma Davidson MLA, the Shadow Minister James Milligan MLA and Federal Senator and Australian Greens spokesperson for Disability Rights and Services Senator Jordan Steele-John
Assistant Editor, Akiko Hirata, explores the impact that the right kind of text can have in making literature accessible. Craig Wallace, considers the social responsibility that needs to accompany the ACT's newly gained legislative rights particularly in the matter of euthanasia legislation. The Canberra Disability Review is a free online quarterly publication. It can be found at www.advocacyforinclusion.org/cdr
Reflecting on the year AFI A/g CEO Craig Wallace said "AFI celebrates a busy and productive year we celebrate achievements in individual advocacy and a policy agenda which has included the launch of White Papers and member engagement forums on COVID19, Housing, Income Support and Inclusive Education as well as dozens of submissions and appearances from planning issues to personal hygiene products. We also contributed policy advice on Budget Priorities and what needs to be in the ACT Disability Strategy.
"As 2022 comes to a close we also acknowledge a busy three years of advocacy and support to the Royal Commission into Violence, Abuse, Neglect and Exploitation of People with Disability. Submissions to the Royal Commission close on 31 December 2022 so there is still time for people with disability to share stories. We thank our staff and members who make our work possible and continue to fight for change", Mr Wallace concluded.
Media contacts: Craig Wallace on 0477 200 755