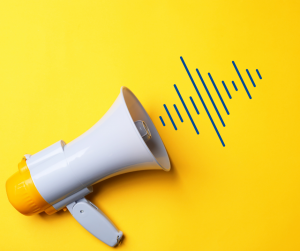 AFI EVENT: People with disabilities, AFI PWDACT members and allies are invited to a vital forum Sick, Sad and Shut in? – life with COVID for people with disability
Date: Friday 2 September 2022
Time: 1.00pm – 2.30pm AEDST
Where: Online via MS Teams – no RSVP needed just join here https://tinyurl.com/msdv7vr4
What: We all wish COVID was over but people with disability continue to experience very real impacts, isolation and health concerns in the pandemic. Join advocates and thought leaders as we ask how we can centre people with disability in the ongoing COVID response, discuss the rights, access and inclusion issues we face now and what we need to do about them.
Who: Our MC much loved Canberra journalist Genevieve Jacobs AM (Group Editor, Region Media) will facilitate a 90 minute roundtable which will include the presentation of Advocacy for Inclusions new policy whitepaper on COVID19 to ACT Health Minister Rachel Stephen-Smith MLA followed by a Q&A panel with ACT and national thought leaders advocating at the intersection of disability, health and COVID policy:
• Sam Connor, President of People with Disability Australia
• Anna Davidson, Director of the Port Stephens GP Super Clinic and OzSAGE member
• Corinne Dobson, A/g Chief Executive Officer Mental Health Community Coalition ACT
• Dr George Taleporos, Consumer Advocate, Department of Health COVID-19 Disability Advisory Committee
• Craig Wallace, Head of Policy, Advocacy for Inclusion
We want YOUR questions. You can also participate online via the hashtag #AFICOVID on Facebook and Twitter.