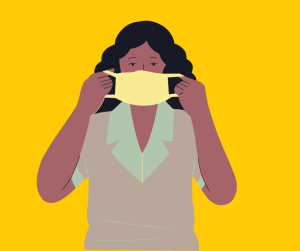 With the ACT expected to end the declared public health emergency with changes to vaccination requirements for disability settings tomorrow the ACT's peak disability group has reminded Governments of the continued need for focus and attention on supports to people with disability. AFI has released a shared statement from disability leaders following a roundtable earlier this month on the ongoing COVID pandemic. The shared statement calls for practical steps to keep people well and safe based on our White Paper and an equitable sharing of the ongoing burden of the pandemic and greater attention to human rights for people with disability.
It warns of a 'cascade of consequences' unless we listen and attend to these needs and centre people with disability in planning.
The forum endorsed the four key priorities for action: preventing disease and death among people with disability; providing healthcare to people with disability diagnosed with Covid-19; preserving rights, supports, access and inclusion during the pandemic; and learning lessons to do better.
According to AFI Head of Policy Craig Wallace, "Like most Canberrans we are all hopeful the lull continues and that an end is in sight, but this is a long haul and we've been here before.
"None of us are calling for lockdowns but we do ask for sensible protections and inclusion measures. We highlight the need to centre people with disability in the pandemic with actions to ensure access to supports, treatments, COVID safe health care and an inclusion guarantee which recognises, validates and responds to the needs of people continuing to shield.
"Some practical steps are listed in our White Paper such as government using its voice to ask that employers and educators continue to offer remote work and learning, locking in flexible service delivery and ensuring safe access to health care settings – good sense regardless of the pandemic.
"A key priority is to learn lessons to do better and one of the things we know as that we need to improve access for people with disability in the ACT health system, especially the acute system by delivering a funded ACT Disability Health Strategy.
"For that reason we hope upgrades that improve the experience of people with disability will be a priority as the ACT Government appeals for hospital funding at tomorrow's Health Ministers meeting. We have written to Minister Stephen-Smith along these lines", Mr Wallace concluded.
Shared Statement: www.advocacyforinclusion.org/shared-statement-on-covid-19/
White Paper: www.advocacyforinclusion.org/white-paper-on-covid-19-and-people-with-disability/
Contacts: Craig Wallace, Head of Policy on 0477 200 755 or Nick Lawler, CEO on 0439 431 814