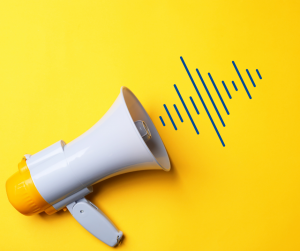 A peak body for people with disabilities in the ACT says next weeks ACT budget must focus on the situation of people in closed spaces, inclusive education, better conditions in the prison and resources to deliver its own disability strategy with a focus on health and housing.   
According to AFI CEO Nick Lawler, "We want the Budget to improve support to students with disability in ACT schools including increasing the disability loading for students and to ensure universal design access to school premises and curricula. Too many students with disability are locked out of mainstream schooling in Canberra and schools are not responding well to the needs of students with disability. Poor schooling sets people with disability up to fail.
"We want funding to implement the recommendations of the Healthy Prisons Review. In particular we need work on universal design in correctional facilities so detainees can access rehabilitation and other programs in the prison. We also need timely access to functional assessments so that detainees with a disability can be identified and provided with disability supports, rehabilitation and treatment. People with disabilities are overrepresented in corrections and we need to lower the number of people caught in a cycle of incarceration.
"Too many people with disability are in places like forensic mental health centres, aged care facilities, locked psychiatric wards, closed community care facilities, segregated educational spaces and segregated rehabilitation facilities. We know these people are vulnerable to abuse and neglect, so we need to ensure that there are funded bodies to monitor their circumstances and meet obligations under the Optional Protocol to the United Nations Convention against Torture and Other Cruel, Inhuman or Degrading Treatment (OPCAT)", Mr Lawler added.
AFI Head of Policy Craig Wallace added that "as submissions close for the Governments ACT Disability Strategy this week the Budget needs to show the Barr Government has listened and intends to move from consultation to delivery.
"In addition to action on justice and education, we need to fund the Disability Health Strategy to improve access, support and care in the health system. Support for people with disability in the surging COVID pandemic also needs to be maintained and increased.
Action on affordable and accessible housing is urgent – people with disabilities are often in low incomes, need accessible housing and are at risk of homelessness in Canberra's tough housing market. Solutions include access to public housing for people with disability, ensuring public housing is well maintained and people can locate housing that is suitable and accessible as their needs change", Mr Wallace concluded.
Media contacts: Craig Wallace, Head of Policy on 0477 200 755 or Nick Lawler, CEO on 0439431814