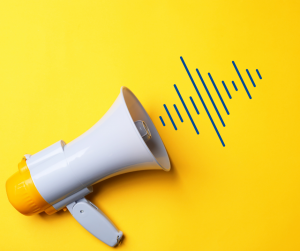 As the Royal Commission into Violence, Abuse, Neglect and Exploitation of People with Disability continues its first week of public hearings in Canberra on the experience of children and young people with disability in education settings, Advocacy for Inclusion (AFI) said hearings should focus attention on the need to improve inclusion in ACT schools.  Public hearings can be followed online and via #DisabilityRC.  
AFI CEO Nicolas Lawler said "in our 2022 ACT Budget Submission we call for an increase to disability loading funding and implementation of universal design for learning in ACT schools.
"As a human rights jurisdiction the ACT needs to do better in its transition to an inclusive education model. This is consistent with the definition of inclusive education established in article 24 of the UN Convention on the Rights of People with Disability.
"Inclusion means all students having access to the supports they need to learn together, rather than being segregated in to 'special schools' or other non-mainstream units. No student is 'too disabled' for inclusive education and segregated education only serves to prepare children with disability for a life of exclusion", Mr Lawler said.
Head of Policy Craig Wallace added "the disability community is monitoring this week's hearings closely and our expectations are that the voices of people with disability and students in segregated settings will be paramount. AFI considers the case for inclusive education settled so we look to the Royal Commission to identify barriers and support gaps which mean it fails to be fully realised.
"We urge the Royal Commission to shine a light on the consequences of exclusion. No one has produced any real evidence that segregating children with a disability actually produces better education outcomes. Yet signs of failure are all around us – in low attainment and completion, low disability employment and a polished pathway between segregated education and low paid segregated employment.
"We have work to do. The ACT has an over representation of special schools and units while there have been shocking examples of exclusion and restrictive practices. A wide ranging 2015 review by Professor Shaddock made many recommendations, some of which still need attention. A recent report on the management of school infrastructure by the ACT Standing Committee on Education and Community Inclusion highlighted poor infrastructure including schools with inaccessible front doors and poorly maintained disability toilets, ramps and lifts", Mr Wallace concluded.
For media comment contact Craig Wallace on 0477 200 755