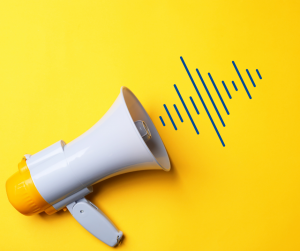 A peak body for people with disabilities in the ACT says the ACT Government needs to deliver a heavyweight ACT Disability Strategy which is concrete, measurable and specific to make real improvements for Canberrans with disability.   
In a wide ranging submission Advocacy for Inclusion welcomed the ACT Governments disability lead consultation process for the Strategy and highlighted the need for it to progress commitments for action by laying out clear commitments for the ACT Government as well as identifying issues to be pursued through the National Cabinet.   
According to Advocacy for Inclusion's Head of Policy Craig Wallace, 'we all know that the National Disability Insurance Scheme won't do all the lifting – it doesn't cover all people with disability and it can't transform the whole community. Work in education, health, housing, transport, accessible infrastructure and living costs is essential so we need a heavyweight disability strategy to deliver.
"Our city has many things to be proud of but the ACT is not leading the nation for people with disability and in too many areas we lag behind NSW. We have a largely segregated education system, inaccessible healthcare and missing diagnostic services, we have too many people in corrections and too many children in care, there is close to zero accessible and affordable housing, people struggle with high costs of living and poor subsidies for basics like transport while others are forced to hunt for vital services over the border. Now COVID and cost of living pressures trap people inside their homes in conditions of misery while carers and support systems snap at breaking point.
"As we said following last week's ACT Budget, we are disappointed not to see investments which respond to pressing issues raised across the consultation process. Going forward we hope to see early action on diversion from the justice system, protections for people in closed spaces, universal design for learning in inclusive education, responses which centre people with disability in the COVID response and market development to ensure new regulations actually deliver accessible housing.
"The ACT also has an important opportunity to push the Albanese Federal Government to deliver for people with disability through better income support and discrimination protections that work.
"The key to a credible strategy will be implementation plans with clear milestones, deadlines, and owners to drive accountability. It is essential that adequate resourcing sits inside and outside of government to ensure delivery, adequate oversight, and allow meaningful community partnerships.
"Lastly while we need the ACT Government to report on its actions under the Strategy, progress will be ultimately determined by the extent to which people with disability experience improvements and we need robust evaluation that listens to voices on the ground", Mr Wallace concluded.
Contacts: Craig Wallace, Head of Policy at Advocacy for Inclusion on 0477 200 755