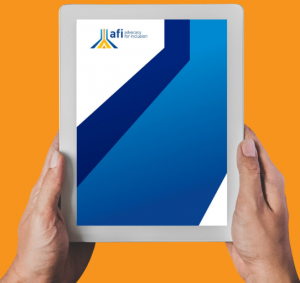 Continuing Advocacy on Independent Assessments
Advocacy for Inclusion (AFI) has joined with several prominent ACT organisations to write to Minister Emma Davidson highlighting our shared concerns regarding the introduction of independent assessments to the NDIS.
Nicolas Lawler, Advocacy for Inclusion CEO, said 'AFI has been disappointed by the lack of consultation with people with disabilities in both the decision to introduce independent assessments and the development of the proposed model of assessments. We hold significant concerns that the proposed model of mandatory independent assessments will not address inconsistencies in the NDIS access and planning process, and has the potential to negatively impact people with disabilities.'
While AFI has contributed to the NDIA 'Have Your Say' Consultation, the scope of feedback requested by the NDIA was disappointingly limited, and within days of the consultation closing, the contracted Independent Assessors were announced and the NDIA stated that feedback received from the consultation 'will help shape how these vital assessments will be implemented'.
AFI does not believe independent assessments are vital, nor should they be implemented in the currently proposed form.
Mr Lawler states 'AFI urges the NDIA to reconsider the rollout of independent assessments. Meaningful engagement with people with disabilities and their representatives is required to ensure development of reform that adequately and appropriately addresses need in the NDIS, without compromising the choice and control, and wellbeing of people with disabilities.'
As well as writing to Minister Davidson, AFI has provided a response to the NDIA 'Have Your Say' Consultation and will be providing a submission to the Joint Standing Committee on the National Disability Insurance Scheme Inquiry into Independent Assessments.
AFI will continue to advocate on this subject at both state and national levels.
For more information or comment, please contact
Carla Millner Bradley, Office and Communications Manager on 02 6257 4005