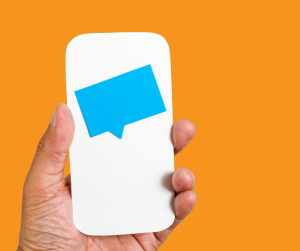 Medicare Rebates for extended telehealth consultations and free Rapid Antigen Tests
I am writing to you on behalf of Advocacy for Inclusion to urge the Federal Government to reinstate Medicare rebates for long telephone consultations which were removed on 1 July and to reverse its decision to halt the supply of free Rapid Antigen Tests to concession card holders.
AFI provides independent individual, self and systemic advocacy for people with disabilities. We are a
Disabled Peoples Organisation (DPO) which means most of our board, members and staff are people
with disabilities. We represent people with disabilities nationally from the ACT in our policy work.
Access to telehealth had been a lifeline for people with disability – enabling people to maintain continuity of care while distancing and avoiding risky travel and contact during the pandemic.
Longer consultations have served people needing more time with their doctors to manage complex overlapping conditions and impairment. Medicare rebates have made this more affordable to people with disability who are more likely to be locked out of the labour market and in poverty.
Remote extended GP consultations were a good idea for people with disability before COVID. Work in the ACT on access to healthcare published in 2019 found that rushed GP consults in a declining number of bulk billing clinics was a key contributor to poor health outcomes. Transport disadvantage means travel to consultations is also a barrier.
COVID now means that people need extended appointments to manage their health, including when seeking new antiviral treatments after being diagnosed.
Extended telehealth consultations are an essential response to COVID and also support the Australian Governments commitments to action under the Health and Wellbeing theme of Australia's Disability Strategy.
We also urge the Federal Government to reverse its decision not to extend free rapid antigen tests (RATS) for concession card holders beyond 31 July.
This effects 42,331 Canberrans who hold concessions including 8,650 people on the Disability Support Pension plus people with disability scraping by on other payments such as Jobseeker.
Withdrawing free RATS is untimely and unwise given the Government's decision to end pandemic leave payments for those needing to isolate as COVID numbers surge. Free and widely available RATS are vital so people with disability can test care workers and other people coming into their homes.
Both extended telehealth consultation and free RATS should be reinstated immediately.
Craig Wallace,
Head of Policy
Advocacy for Inclusion