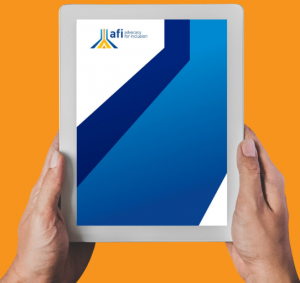 Rachel Stephen-Smith MLA
ACT Minister for Health
ACT Legislative Assembly
Via email: Stephen-Smith@act.gov.au
Cc Emma Davidson MLA
ACT Minister for Disability
Via email: davidson@act.gov.au
Dear Minister,
We are writing to you regarding the COVID-19 Update including Face Masks letter sent to service providers on 5 December 2022 by the ACT Chief Health Officer (please refer Attachment A).
Advocacy for Inclusion (AFI) does not support any moves to remove protections in high-risk disability settings as we approach Christmas and enter a fourth wave of COVID-19. This fourth wave is already having devastating impacts. In Victoria, parents have been told not to bring their children in to the Royal Children's Hospital due to staff shortages and capacities. The Australian Institute of Health and Welfare (AIHW) reports that elective surgeries have dropped to a 10-year low due to COVID impacts.
Some States have reported a doubling in the number of hospitalisations in recent weeks. Removing protections for the most vulnerable is bad policy at a time when hospitals and acute care systems are already under increasing strain.
We refer you to our COVID-19 White Paper where we – in accordance with OzSage1 – advised that mask mandates and other protections in disability service and residential settings need to be retained until uncontrolled community transmission of COVID-19 has ceased.
It is not clear to us whether and how the current mandates are a disproportionate response in these settings at this time. It is also unclear whether there is any evidence that they are causing problems within settings that warrant their urgent removal. In high-risk settings, precautionary heath principles must come first.
The removal of mask mandates for people entering and working in settings in the lead up to Christmas risks a chain of negative outcomes. This includes people with disability at high risk of disease becoming infected with and dying from COVID-19, or experiencing additional disability due to the impacts of Long COVID.
We know that people with significant impairment, including cognitive disability, are more vulnerable to COVID. Data from the United Kingdom indicates that people with disability are more likely to die from COVID-19, which greater disparities at younger ages. Mortality is higher still (three to five times) among adults with intellectual disability. Children less than 16 years of age have a six to nine times higher rate of hospitalisation in the UK. In Canada, individuals with Down syndrome died at a rate 6.6 times higher than those without intellectual disabilities. In South Korea, people with disabilities were 6.5 times more likely to die from COVID-19 than the general population.
As we mention in our submission to the Federal Inquiry into Long COVID, there is also an urgent need for a better understanding of the impacts of Long COVID on people with an existing disability, but what we do know about presentation and detection, especially amongst people with intellectual disability is not encouraging. Again this is a reason to reconsider removing protections from high risk disability settings.
The removal of protections for people in high-risk settings directly contradicts public commitments to protect the most vulnerable from COVID as protections are removed. The letter providing guidance to services and invites them to consider work health and safety issues but not human rights obligations.
These include Article 4 of the United Nations Convention on the Rights of Persons with Disabilities (CRPD), stressing the protection and promotion of all human rights of persons with disabilities in all policies and programmes, Article 25 which ensures that persons with disabilities have the right to the enjoyment of the highest attainable standard of health, without discrimination on the basis of disability, and Article 11 which focuses on the protection and safety of people with disability in situations of risk.
It is unclear whether and how the Government and the Chief Medical Officer has consulted with people in high-risk settings about their views, preferences, and risk appetites. The letter to service providers does not mention the need to consult with residents of these services. As far as we know there has been no consultation with DPO's and representative organisations. This is contrary to the principles of consumer centred care and service provision which Governments have articulated as their policy goals in disability service provision over many decades and especially under the NDIS. This is also a breach of the general obligations of the CRPD under Article 4.
Lastly the timing and nature of this letter and advice raises a range of logistical and practical problems for service providers and users. Flagging an intent to announce the removal of the mandates which have been in place for years by the end of the year – with a few weeks' notice – does not recognise the complex nature of group supported environments. Some issues include:
Senior staff responsible for setting HR policies and other key operational matters going on leave
Needing to manage complex communications to casual and contract staff working across different settings or between different services which may now have different mask requirements
The additional numbers of contract and irregular staff working across the Christmas and New Year periods
The various IR and WHS requirements and issues which make implementing service wide changes difficult in a short timeframe
The number of guests and visitors going in and out of settings over Christmas and New Year periods, and
The level of close physical contact between staff, residents and others in these settings which increases risk.
Changes to mask mandates in high-risk settings should at least be delayed until CHS and service providers have had time to properly consult with people with disability and staff and put in place operational settings which respond to the change.
In the meantime, the Disability and Carers Policy Group has discussed the letter and the shared view is that we don't think it is appropriate or possible to meaningfully act on the update prior to the shutdown period without causing unacceptable risks, confusion, interruptions to service continuity and other issues. The timing would also not allow us to actively disseminate information about the changes nor encourage services to make changes to settings and policies.
This letter is endorsed by National Disability Services ACT, the ACT Disability, Aged and Carer Advocacy Service (ADACAS), the ACT Council of Social Service and the Mental Health Community Coalition ACT and is a public letter.
I would be happy to discuss this letter with you via 0477 200 755 or a virtual meeting.
Regards
Sent by email
Craig Wallace
A/g Chief Executive Officer
Advocacy for Inclusion
9 December 2022