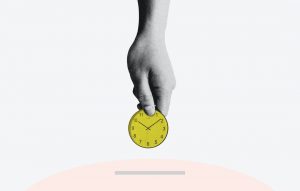 Canberra's peak disability body Advocacy for Inclusion (AFI) has made a submission to the 2023/24 ACT Budget community consultation process saying it includes the most comprehensive set of recommendations to deliver disability reform in Canberra since the city became a launch site for the National Disability Insurance Scheme (NDIS) a decade ago.
AFI's Head of Policy Craig Wallace said, "2023 marks ten years since the introduction of the NDIS legislation into the Federal Parliament and the announcement of the ACT as a scheme launch site. That saw the Federal Government take a much bigger role in specialist disability supports with expectations for State and Territory Governments to lift their game in areas like health, housing, education and planning.
"It's time they kicked some goals and that's why this year's AFI's Budget submission lays out detailed plausible initiatives to deliver the intent of Strategies meant to achieve change including the ACT Disability Strategy; the ACT Disability Health Strategy, the Disability Justice Strategy, and the ACT Inclusive Education Strategy as well as the intent of the Housing Strategy and the Planning Review.
"A comprehensive set of measures are needed to match the ambition of these strategies and the magnitude of the circumstances and opportunities which face Canberrans with disability in 2023/24.
"Now is the time to ensure people with disability are not left behind in a city undergoing revolutions in infrastructure, transport and climate change responses. Critical areas include our housing crisis and spiralling cost of living, poor access to primary and acute healthcare, the experience of people with disability in a city undergoing rapid infrastructure and transport change, the needs of services under strain, the ongoing consequences of COVID-19 as well as consequential legislative change.
"We urge investments which address gaps in disability support and lift universal design and accessibility in health, housing, transport and the urban realm. Finally, we seek targeted funding to facilitate disability friendly climate and waste reduction transitions plus the transition of I-Day to community control in the ACT", Mr Wallace concluded.
The AFI submission includes an outline, a shared statement from ACT Disabled Peoples Organisations and Disability Representative Organisations, along with ACTCOSS, and then a more detailed measure-by-measure table which contains specific fundable measures and a rationale which outlines the need for investment to support stated aims including wellbeing budgeting.
We encourage our members and stakeholder to consider supportive submissions to the ACT Budget Consultation process which is open until 28 April.
Media contacts: Craig Wallace, Head of Policy on 0477 200 755